WATCH: Padilla, State Leaders Highlight How Inflation Reduction Act Will Impact California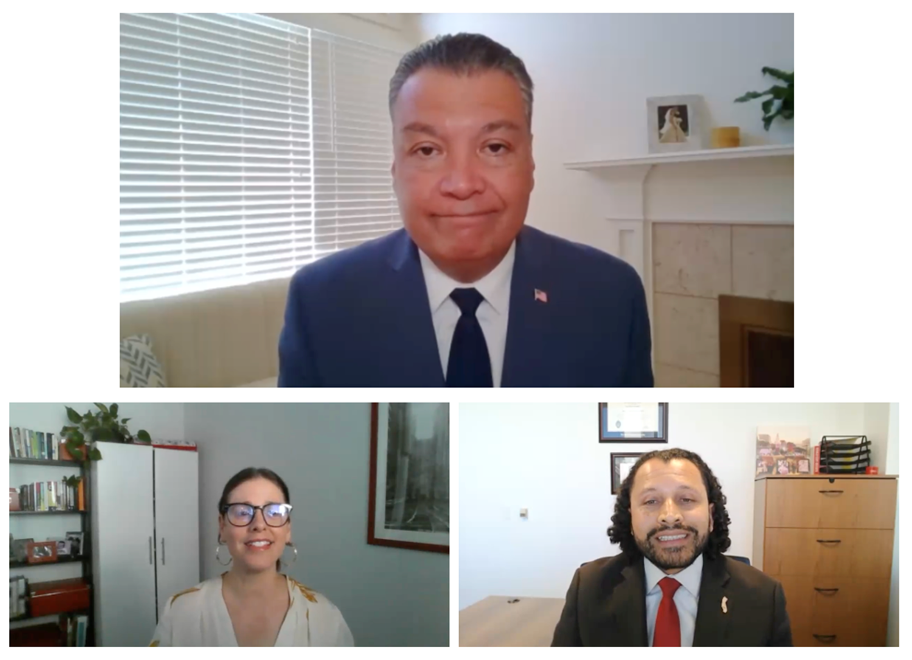 LOS ANGELES, CA — Today, U.S. Senator Alex Padilla (D-Calif.), member of the Senate Budget and Environment and Public Works Committees, hosted a virtual press conference to highlight how the Inflation Reduction Act of 2022 will benefit California. Senator Padilla was joined by leaders from AARP California and California Environmental Voters to discuss how the Inflation Reduction Act will combat the climate crisis and will protect Californians' access to affordable health care.
"With the Inflation Reduction Act, Democrats in Congress are taking on special interests to deliver for working families. This bold and transformative bill will fight inflation, lower health care costs, and make the largest investment in history to combat the climate crisis," said Senator Padilla. "I look forward to seeing the President sign the Inflation Reduction Act into law to help secure a brighter future for millions of Californians."
"The Inflation Reduction Act is a historic down payment towards tackling the climate crisis. This legislation will invest in technologies and solutions to improve the quality of life of millions of Californians who are facing the effects of climate inaction like extreme heat, air pollution, and wildfires," said Mary Creasman, CEO of EnviroVoters. "This bill would not have happened without the work of Senator Padilla and our California congressional champions. We are grateful for his leadership in pushing for a better future for all Californians."
"For two decades, AARP has fought to lower the cost of prescription drugs by allowing Medicare to negotiate with pharmaceutical companies," said Nancy McPherson, AARP State Director. "Now, thanks to Senator Padilla and his colleagues, the Inflation Reduction Act will provide relief for millions of older Americans and their families."
By investing approximately $369 billion over the next ten years in energy security, environmental justice, and climate change programs, the Inflation Reduction Act will lower carbon emissions by roughly 40 percent by 2030. These measures will also create good-paying, green economy jobs and keep down energy costs for consumers. With record-breaking wildfires happening more frequently, this bill invests $5 billion to support healthy, fire-resilient forests, forest conservation, and urban tree planting. It also invests $4 billion for drought resiliency—including specific priority for the Colorado River Basin and inland water bodies like the Salton Sea—which will allow us to reduce the strain on the Colorado River as well as the rest of California's interconnected water system. In addition, this legislation will reduce prescription drug costs and health care premiums, ensuring millions of California families maintain accessible and affordable health care. That means 1.8 million Californians will be eligible to get and retain health insurance coverage and 6.5 million Medicare beneficiaries will have their out-of-pocket costs capped at $2,000 per year with the option to break that amount into affordable monthly payments.
The Inflation Reduction Act will be funded by requiring large, profitable corporations to finally pay their fair share in taxes. There are no new taxes in this bill on families making $400,000 or less and no new taxes on small businesses. Economic and policy experts agree that this legislation will effectively fight inflation and reduce the federal deficit.
A California one-pager on the Inflation Reduction Act of 2022 is available here.
Full text of the bill is available here.
###