Padilla Visits Pajaro River Region to Highlight Infrastructure Inequities, Meet with Impacted Communities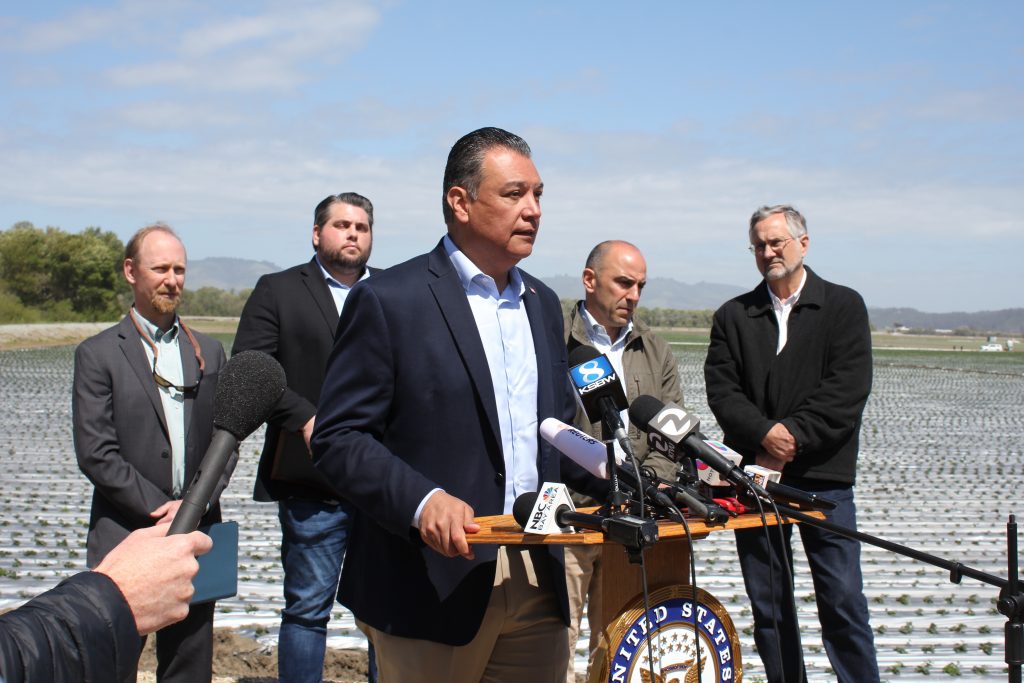 WATSONVILLE, CA — Today, U.S. Senator Alex Padilla (D-Calif.) met with families, small business owners, and farmers in Watsonville and Pajaro impacted by the recent extreme storms in California. During his visit, Padilla surveyed damage near Highway 1 where the breached Pajaro River levee caused devastating flooding to surrounding communities. During the visit, Padilla was joined by Representative Jimmy Panetta (D-Calif.-19), Mark Strudley, PhD, Executive Director of Pajaro Regional Flood Management Agency, and Tommy Williams, Deputy Chief of Project Management at the U.S. Army Corps of Engineers for the San Francisco District. The visit comes after Padilla and Lofgren successfully led the California Congressional delegation in urging the Biden Administration to approve a Major Disaster Declaration for the most recent severe winter storms and atmospheric river systems.
"It's clear the communities around Pajaro have a long road ahead of them—not just to rebuild the communities affected by this year's atmospheric rivers, but to protect the region from future natural disasters," Senator Padilla said. "I am committed to continuing to push for increased federal investments as we work to address the inequities in our infrastructure that have long existed in our most vulnerable communities. The need will only grow as we continue to experience more frequent and more devastating natural disasters due to climate change."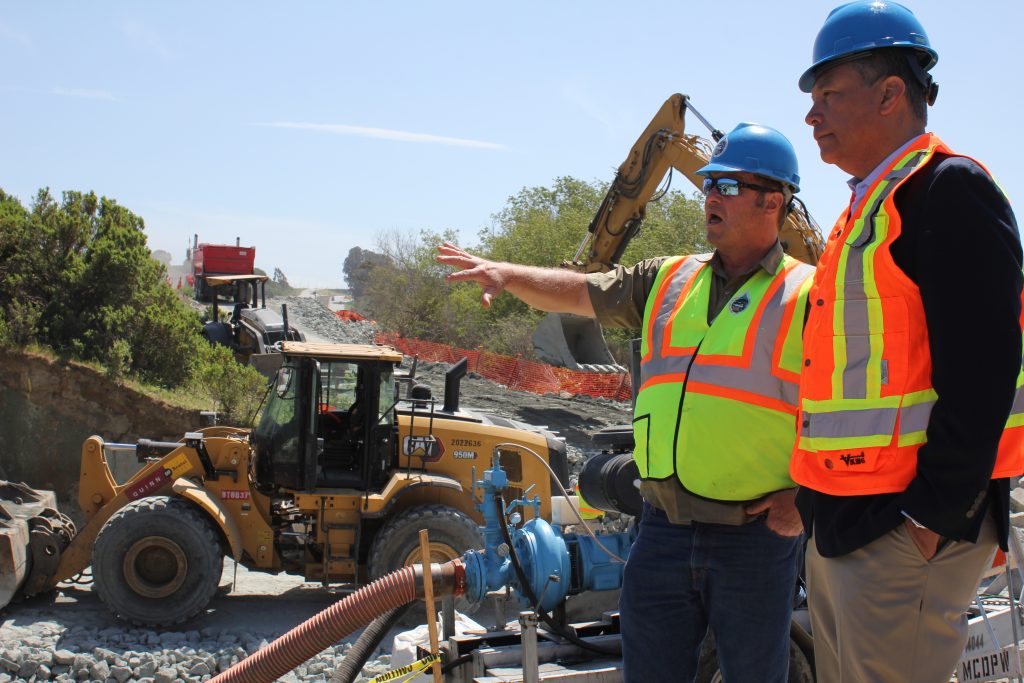 "As extreme weather events continue to put pressure on the Pajaro River levee, its antiquated embankments will continue to fail causing flooding in the surrounding fields and forcing families to flee their homes," said Rep. Panetta. "It's taken persistent political pressure to secure the necessary federal and state funding and solidify the partnership with the U.S. Army Corps of Engineers to prioritize the Pajaro River Flood Risk Management Project and put it on an expedited path forward. Nevertheless, we must keep up the pressure to start the project as soon as possible so that we can provide the necessary protections to the produce and people of the Pajaro Valley."
"Families and businesses in California's 18th Congressional District have been uprooted by the recent storms, and the Pajaro River levee breach, specifically, caused much devastation. That's why Sen. Padilla, Rep. Panetta, and I are pushing to accelerate the federally-authorized levee upgrade project. Since the storms, we learned from the U.S. Army Corps of Engineers that they could use even more funding to fast-track the improvement efforts, so I am now requesting an additional $200 million for Fiscal Year 2024 through the Community Project Funding process. Unfortunately, severe weather events could get worse, not better, because of climate change, and leaders at all levels of government must make sure our communities are as resilient as possible," said Rep. Zoe Lofgren.
"At the local level, as project sponsors, we are ready, willing, and able to start building new levees, said Mark Strudley, PhD, Executive Director of Pajaro Regional Flood Management Agency. "We are taking action to remove regulatory obstacles by working with our State and federal partners to hasten project delivery and in the interim to ensure the levees are repaired and ready for next winter."
"We all continue to quickly respond to this disaster and to ensure sufficient funding is provided for all necessary work," said Tommy Williams, Deputy Chief of Project Management at the U.S. Army Corps of Engineers for the San Francisco District. "The Army Corps is committed to delivering near term emergency repair work and providing long term, equitable, and sustainable support for this underserved community with the construction of an improved flood risk management system beginning in the Summer of 2024."
Senator Padilla along with Senator Feinstein, and Representatives Zoe Lofgren and Jimmy Panetta recently sent a letter to the U.S. Army Corps of Engineers urging them to accelerate construction of the federally authorized project to reduce flood risks faced by surrounding urban and agricultural areas, and to provide emergency repairs and response for the towns of Pajaro and Watsonville. Last month, Padilla pressed Director of the Office of Management and Budget (OMB) Shalanda Young to ensure adequate resources go to historically overlooked and low-income communities like Pajaro, California, which disproportionately bear the impacts of natural disasters due to lack of adequate protections.
Padilla, Feinstein, and Panetta secured $149 million from the Bipartisan Infrastructure Law with Lofgren's support to address the urgent flood risks along the Pajaro River, including the modernization of the 74-year-old levee system that was breached before improvements could be made.
###