Padilla, Harris Highlight Need to Protect Reproductive Rights Across America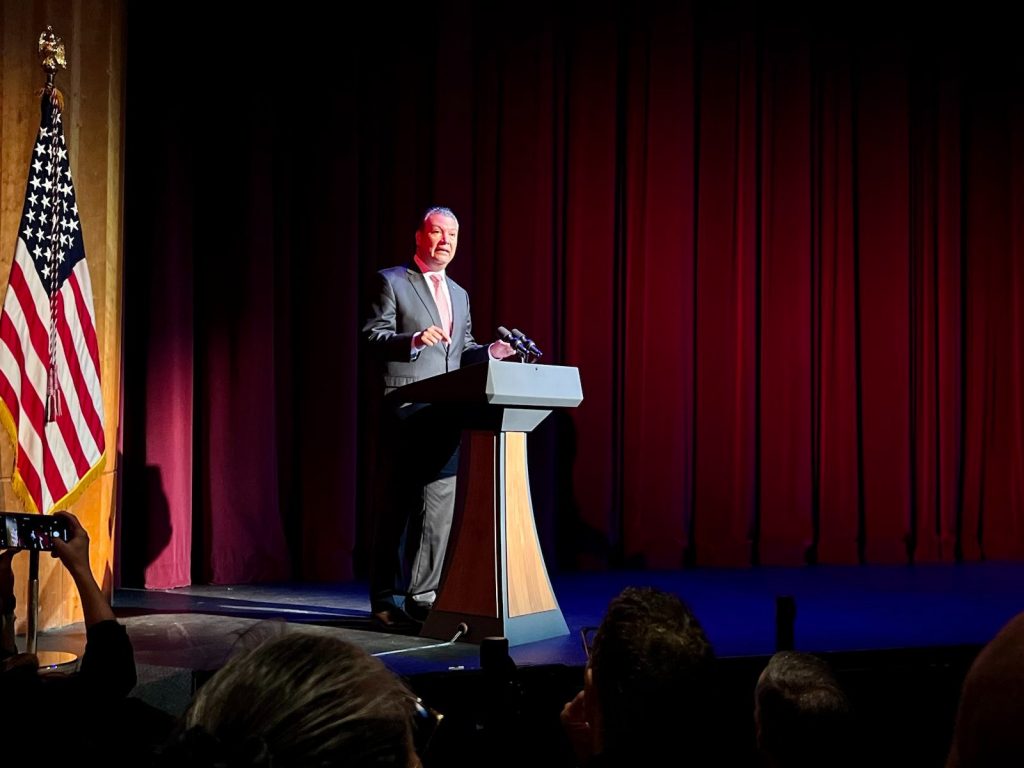 LOS ANGELES, CA — U.S. Senator Alex Padilla (D-Calif.) today joined Vice President Kamala Harris in Los Angeles for a conversation on the increasing attacks on reproductive rights and the urgent need to act to protect them. During a discussion with elected leaders, including Los Angeles Mayor Eric Garcetti, Congresswoman Karen Bass (D-Calif.), California Attorney General Rob Bonta, California Senate President pro Tempore Toni G. Atkins, and Celinda Vazquez of Planned Parenthood Los Angeles. Padilla highlighted California's leadership in protecting a woman's right to choose and Proposition 1, which will appear on the November ballot in California and would codify the right to abortion access in the state constitution.
Padilla also raised the alarm about the increasing number of Republican state legislatures working to claw back women's reproductive rights and the need to act urgently to stop them by codifying the right to an abortion into federal law. Padilla previously joined the Vice President for a discussion on reproductive freedom with faith leaders across California.
"Abortion is a fundamental right in America," said Senator Padilla. "While in California, the right to an abortion is currently safe, the worst thing we could do is grow numb to this crisis. For years, Republicans in Congress and in state legislatures have worked to strip away the reproductive rights of women across the country—and in June they got their wish. That's why we must continue to grow our Democratic majorities so we can prevent a national abortion ban. We won't give up the fight to codify Roe, and protect once and for all the right to an abortion."
Senator Padilla believes in a woman's fundamental right to make her own health care decisions, and is a staunch advocate for women's reproductive rights. The Supreme Court's decision to overturn a woman's constitutional right to obtain an abortion in Dobbs v. Jackson Whole Women's Health emphasizes the need to codify this basic human right into federal law. As a cosponsor of the Women's Health Protection Act, Senator Padilla is fighting to protect access to abortion services throughout the United States. He's also fighting to protect a woman's right to travel freely between states to access reproductive care. As the radical right wing of the Supreme Court strips away the rights of Americans, Padilla believes we need action from Congress to protect a fundamental freedom.