Padilla Visits Almond Processing Center, Highlights Federal Support for California's Agriculture Sector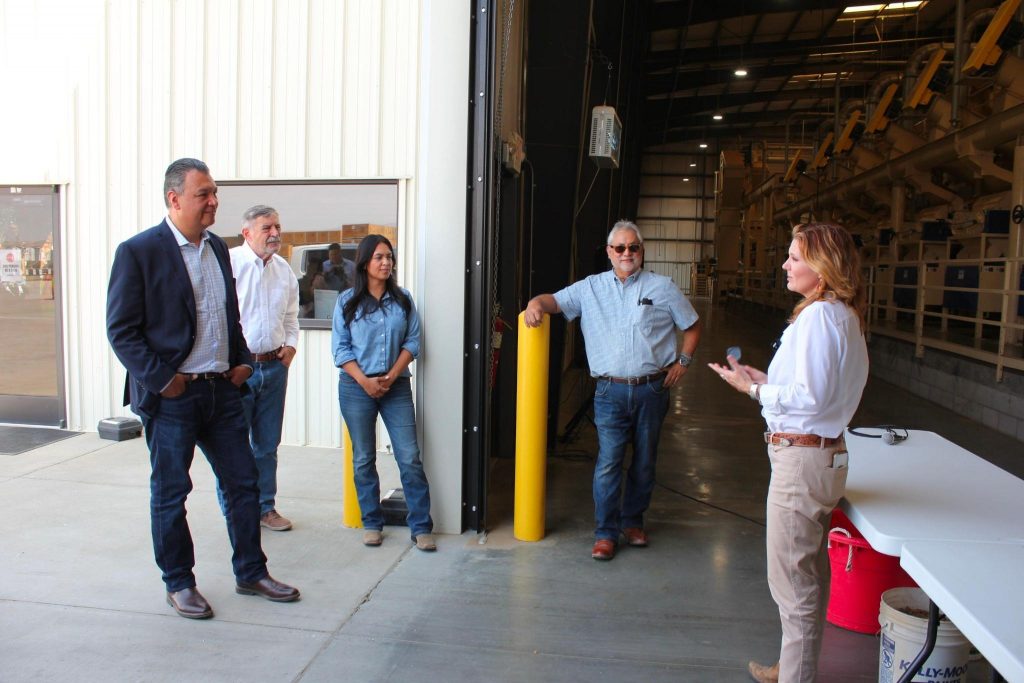 FRESNO, CA — U.S. Senator Alex Padilla (D-Calif.) was in the Central Valley today to meet with agricultural producers and tour Superior Almond Hulling in Cantua Creek. Padilla highlighted his work to strengthen California's food supply chain and support the state's agriculture industry. As California struggles through its eighth year of severe drought in the past 11 years, Padilla also highlighted his work to address the increased challenges California farmers and producers are facing amid the climate crisis.
"California's agricultural sector produces over one-third of the country's vegetables and two-thirds of the country's fruits and nuts, but the climate crisis, including rising temperatures and historic drought, are compounding the challenges caused by supply chain disruptions and record consumer demand," said Senator Padilla. "That's why I'm working to ensure the federal government is providing critical resources to strengthen our food supply chain and support California's agriculture industry. Just yesterday, the President signed into law the Inflation Reduction Act, which provides $4 billion for drought resiliency. This will allow us to reduce the strain on the Colorado River as well as the rest of California's interconnected water systems so we can better manage the impacts of this historic and unprecedented drought and the broader impacts of the climate crisis."
"The Almond Alliance is grateful to our United States Senator Alex Padilla for working to address serious imbalances in the export supply chain, which has crippled our farmers and hurt our economy," said Aubrey Bettencourt, President & CEO of the Almond Alliance. "We look forward to continuing to work with Senator Padilla and other members of the California delegation, both Republican and Democrat, on critical issues that affect farmers, farm workers, and our surrounding communities."
Padilla's visit comes as Congress passed the Inflation Reduction Act of 2022, which would invest $4 billion for drought—which would make California's interconnected water system more drought-resilient by supporting water conservation and efficiency and funding environmental restoration projects. In June, Padilla called on Secretary Tom Vilsack to prioritize U.S. Department of Agriculture grants to benefit California farmers and businesses harmed by ongoing shipping delays. In response, Secretary Vilsack announced significant USDA funding to strengthen our food supply chain, which has been hit hard by the COVID-19 pandemic and shipping bottlenecks.
B-roll footage of the tour can be found here.
###