Padilla Statement on the Retirement of Congressman Tony Cárdenas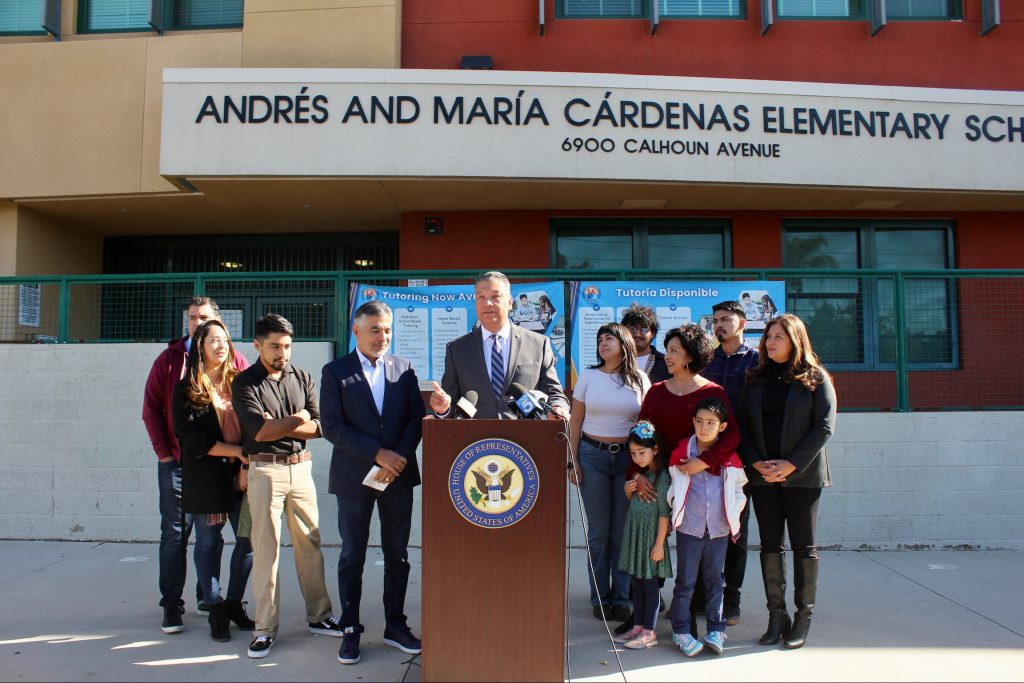 SAN FERNANDO VALLEY, CALIFORNIA — Today, U.S. Senator Alex Padilla (D-Calif.) released the following statement after Representative Tony Cárdenas (D-Calif.-29) announced his retirement at the end of his current term, following nearly three decades of public service, including the last decade representing the San Fernando Valley in the U.S. House of Representatives:
"Tony Cárdenas stepped up to run for office at a time when Latinos didn't see ourselves represented in positions of power. His decision to enter public service and his approach to politics opened the door for many others to follow, including many who couldn't have imagined running for office, including myself.
"I've been lucky to have a front row seat to Tony's career ever since Tony took a chance on me to manage his longshot campaign for State Assembly in 1996. I didn't know the first thing about managing a campaign, but when Tony asked, I said yes, knowing his values and his commitment to our community. All these years later, that has never changed. His impact stretches beyond his many legislative achievements, as a champion for the hardworking families in the San Fernando Valley. I'll truly miss his partnership in Congress.
"As he announces his retirement from the U.S. House of Representatives, Angela and I are filled with gratitude for Tony and Norma's friendship, and look forward to see what their next chapter holds. Thank you, Tony, for a remarkable journey of service and inspiration."
###