Padilla Questions FBI Director on Rise in AAPI Hate Crimes, White Supremacy in Law Enforcement
Padilla to Wray: We Must Address the Rise in AAPI Violence, Build Trust in Communities of Color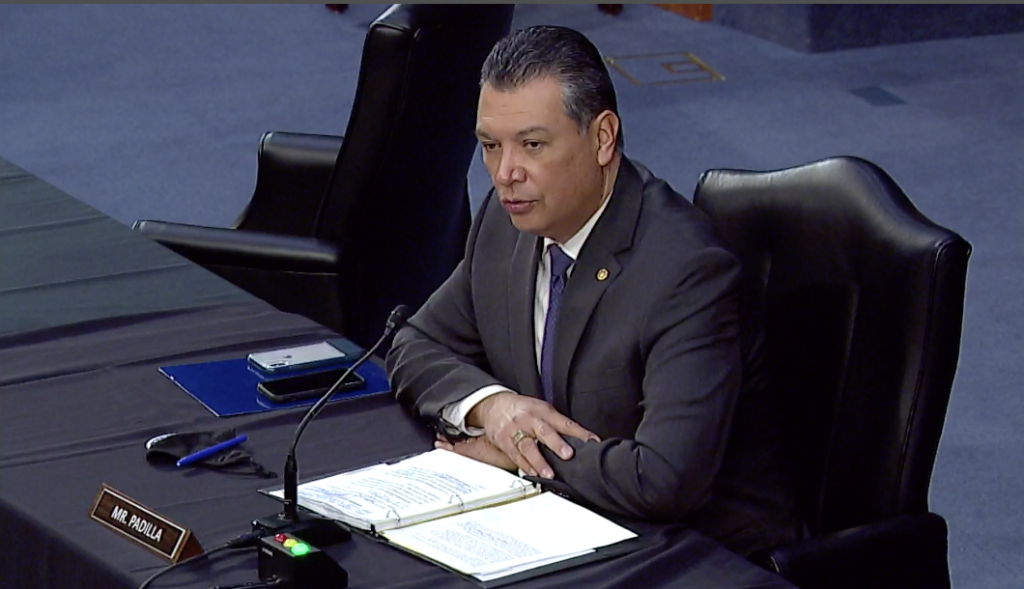 WASHINGTON, D.C. – Today, U.S. Senator Alex Padilla (D-Calif.) questioned Federal Bureau of Investigation (FBI) Director Christopher Wray on the January 6th Capitol attack, hate crimes and domestic terrorism during a Senate Judiciary Committee oversight hearing.
WATCH: Full video of Padilla's questioning here.
During the hearing, Senator Padilla spoke about the significant increase in hate crimes, specifically the recent violence against Asian American and Pacific Islander (AAPI) communities in California and across the country.
Padilla said, "It's clear to me that this uptick in violence against Asian-Americans is the direct result of the racist rhetoric used by political leaders with initial regard to the coronavirus pandemic, such as when former President Donald Trump has used offensive references to the coronavirus."
Padilla then went on to ask Director Wray about the influence of racist rhetoric concerning the pandemic, what steps is the FBI is taking to address the increase in hate crimes against Asian Americans and how the FBI is proactively working to build trust with communities of color.
Wray responded by laying out the steps the FBI is taking to collaborate with state and local law enforcement and community groups to stop hate crimes. Wray also spoke about the implementation of trainings with law enforcement, specifically addressing the recent attacks on the AAPI community.
Padilla went on to address the issue of white supremacy in law enforcement, "Some of the most striking revelations in the aftermath of the January 6th insurrection here in the Capitol, were reports that some members of the Capitol Police were sympathetic to the insurrectionists. That they posed for photos, provided directions, and they have even expressed support for those attacking the very building they're sworn to protect… Rooting out white supremacists and right-wing extremists is a challenge that local law enforcement agencies, and even the U.S. military, is facing all across this nation." Padilla asked Wray how the FBI is working with law enforcement agencies to eliminate white supremacy and other forms of extremism from those agencies.
Wray confirmed the FBI works closely with law enforcement and the military to address any violent extremism and to weed out bad actors. Padilla reiterated that the threat of white supremacists within these agencies must be taken seriously.
For additional information on the hearing, click here.
###