Padilla Presses State Elections Officials on Strategies to Combat Disinformation Ahead of Upcoming Elections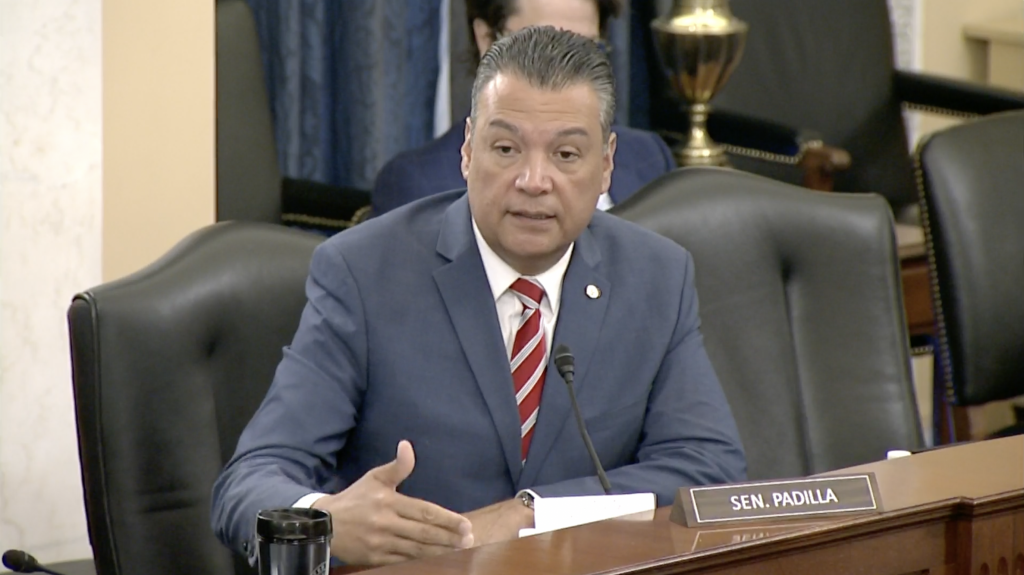 WASHINGTON, D.C. — Today, U.S. Senator Alex Padilla (D-Calif.), a member of the Committee on Rules and Administration with oversight over federal elections and campaign finance law and California's former Secretary of State, participated in a Rules Committee hearing on the administration of upcoming elections.
During the hearing, Padilla questioned Acting Secretary of the Commonwealth Pennsylvania, Leigh M. Chapman about the challenges of combatting and preventing election misinformation for linguistically diverse voters.
WATCH: View Video of Padilla's Questioning / Download Video of Padilla's Questioning
Padilla has been a champion for the expansion of voting rights in California and across the country, and has lead efforts strengthen election integrity. Last year, he co-led the introduction of the Freedom to Vote Act, legislation to improve access to the ballot for Americans, advance commonsense election integrity reforms, and protect our democracy from relentless attacks. He also co-sponsored legislation to prevent election subversion and protect election administrators.
This week, Padilla also joined his colleagues in introducing the Sustaining Our Democracy Act. This legislation would provide $20 billion in mandatory federal funding over the next decade to help states and local governments support election administration, including by training and recruiting nonpartisan poll workers and election officials and increasing access to voting in underserved communities.
###