Padilla Presses Homeland Chief to Secure Critical Resources to Battle CA Wildfires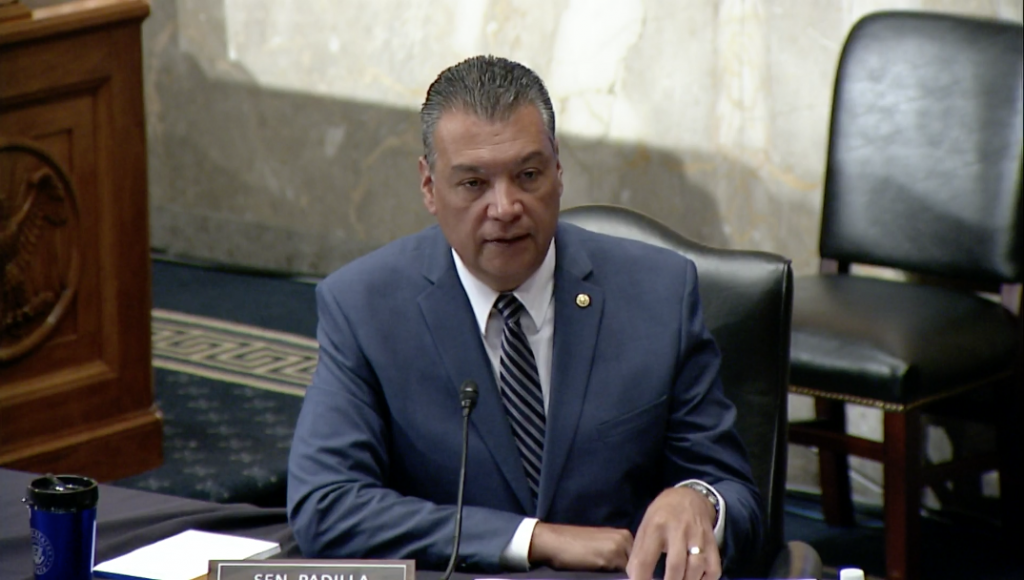 WASHINGTON, D.C. – Today, U.S. Senator Alex Padilla (D-Calif.) questioned Secretary of Homeland Security Alejandro Mayorkas during a Senate Homeland Security and Governmental Affairs Committee (HSGAC) hearing to ensure the Department of Homeland Security (DHS) is proactively soliciting resources to combat the increasingly devastating and deadly fire seasons in California due to the effects of climate change.
During the hearing entitled, "Resources and Authorities Needed to Protect and Secure the Homeland," Padilla questioned Secretary Mayorkas on how DHS will ensure that California is allocated the critical resources and support it needs to fight wildfires and mitigate future risk across the state. Secretary Mayorkas confirmed the urgency of this issue saying, "we no longer have fire season, in light of climate change, we are seeing fires year-round," and confirmed to Padilla that the Department of Homeland Security budget requests additional funding to support FEMA in its fire-fighting efforts.
WATCH: View Video of Padilla's Questioning / Download Video of Padilla's Questioning
Key Questioning Excerpt:
PADILLA: California's 2020 wildfire season was the worst on record. We experienced 10,000 fire incidents, more than 4.2 million acres burned, and more than 10,000 structures damaged or destroyed. In 2021, there are already seven large fires burning in California, it's only July. The largest, the Dixie Fire, has already burned nearly 200,000 acres and as of yesterday is only 22% contained. FEMA – specifically region 9 – has been an excellent partner for California as we continue to weather these unprecedented disasters year after year. But now is the time for increased funding, support, and understanding for the unprecedented times that we're living. Particularly as we see the drought conditions in California Mr. Secretary, what resources does the Department of Homeland Security need to ensure FEMA is adequately supported so they're not just responsive to wildfires when they happen, but can work with state and local partners in the off to support mitigation efforts to reduce the chance of devastating fires?  
MAYORKAS: Senator, I had the opportunity to speak not only with Governor Newsom but with governors across the country in a bipartisan way at a summit hosted by President Biden on this very serious concern. We no longer have fire season, in light of climate change, we are seeing fires year-round. And our budget requests more grant funding for FEMA in support of its fire-fighting efforts. And that is critical. In addition, our office of science and technology is working on innovative technology to best detect the probability that a fire will start within a proximate period of time and be able to assess the potentially magnitude of that anticipated fire. We are using technology and we are seeking resources to fund our state and local tribal territorial partners. And our budget requests additional funding for this purpose.
For additional information on the hearing, click here.
###