Padilla: Our Nation is Facing Undeniable Challenges When It Comes to Climate Change
WASHINGTON, D.C. – Today, U.S. Senator Alex Padilla (D-Calif.) questioned a panel of lawmakers, energy executives, and policy experts, including Los Angeles Mayor Eric Garcetti, at an Environment and Public Works (EPW) Senate Committee hearing focused on addressing climate change in the electricity sector and fostering economic growth.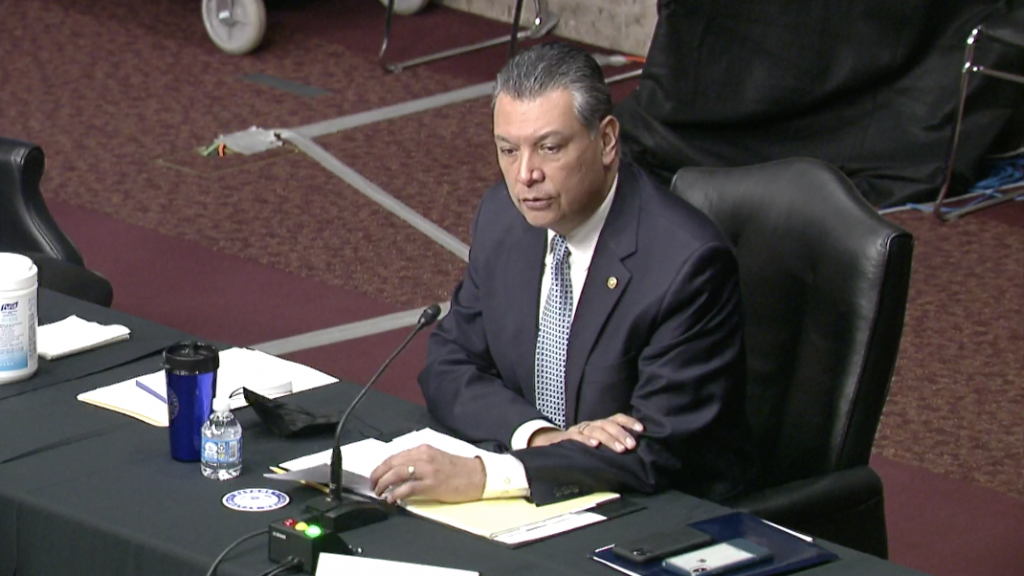 WATCH: Full Video of Padilla's Questioning
During the hearing, Senator Padilla spoke about the importance of building back better to protect our communities and address the climate crisis, including implementing climate resilient infrastructure across the nation saying, "We have additional challenges nowadays that are absolutely undeniable challenges posed by climate change. […] We need to address the resiliency given extreme weather that is impacting every region of the country in different ways."
Padilla discussed the importance of moving towards transitioning to renewable energy and deploying smart grid technologies, noting California as a leader in both these spaces. Padilla also raised the topic of energy efficiency, asking the witnesses to comment on the importance of this cost-effective measure and the job creation opportunities it could provide.
Los Angeles Mayor Eric Garcetti confirmed that energy efficiency is not only something that can be achieved on a bipartisan basis, but must be achieved in order to combat the climate crisis.
The panel included Director of Natural Resources and Environment at the Government Accountability Office, Frank Rusco, Mayor of Los Angeles, Eric Garcetti, Chairman and Chief Executive Officer of Xcel Energy, Ben Fowke, Vice President of Environment at the Interstate Natural Gas Association of America, Sandra Snyder, and Director of the Energy Institute at West Virginia University, Jim Wood.
For additional information on the hearing, click here.
###