Padilla Joins VP Harris, Secretary Vilsack to Highlight Billions in Infrastructure Funds for Wildfire Recovery and Risk Reduction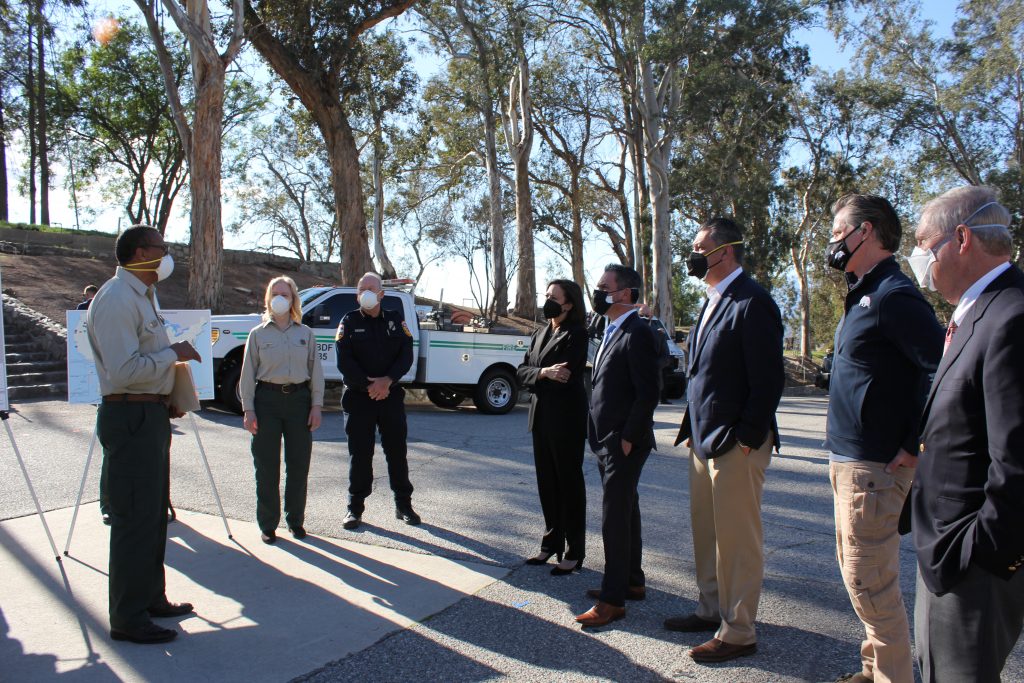 SAN BERNARDINO, CA — Today, U.S. Senator Alex Padilla (D-Calif.) joined Vice President Kamala Harris, Governor Gavin Newsom, Secretary of Agriculture Tom Vilsack, Representative Pete Aguilar (D-Calif.), and several federal, state, and local leaders on a tour of the San Bernardino National Forest to highlight funds from the Infrastructure Investment and Jobs Act coming to California for wildfire prevention and mitigation.
The Infrastructure Investment and Jobs Act will invest $5 billion for land management and specifically $3.4 billion for wildfire risk reduction projects, hazardous fuels management, wildfire defense grants to at-risk communities, and to increase federal firefighter salary and staffing levels to help put out fires faster. California will also see an additional $600 million in funding from the U.S. Department of Agriculture for restoration and recovery efforts.
"The climate crisis is a daily reality for communities in California," said Senator Padilla. "All across the western United States, historic wildfires are growing more frequent, more severe, and are causing tremendous harm to our families, businesses, and natural landscape. I'm proud to stand alongside Vice President Harris, Secretary Vilsack, Governor Newsom, and so many of my colleagues to show how the Bipartisan Infrastructure Law and this Administration continue to deliver for California amid the growing threat of wildfires. I look forward to continue fighting to protect our communities in the face of the climate crisis."
Padilla has been a strong advocate for an improved federal response to wildfires in California and recently called on the Biden administration to review federal policies on wildfire suppression as well as the staffing of wildland firefighting agencies. He also introduced two bills, the FIRE Act and the Disaster Equity and Fairness Act to redesign the federal government's response to wildfires and provide additional resources to ensure equity for communities experiencing natural disasters.
###