Padilla Joins Vice President Harris at Vandenberg Space Force Base to Highlight U.S. Commitment to Bolster National Security in Space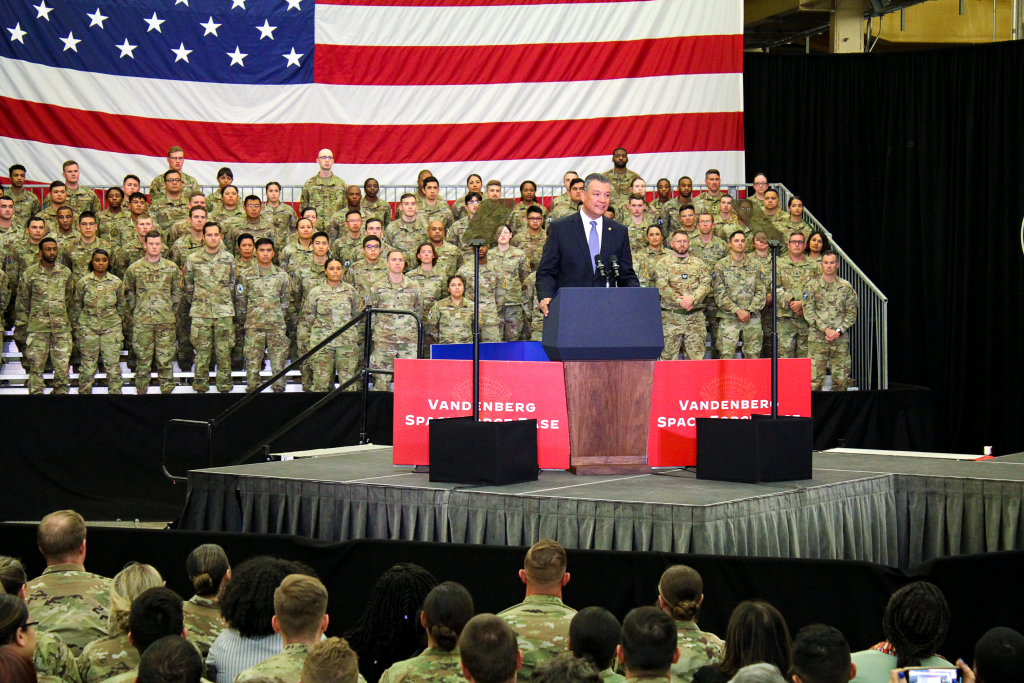 VANDENBERG SFB, CA — Today, U.S. Senator Alex Padilla (D-Calif.) joined Vice President Kamala Harris and Representative Salud Carbajal (D-Calif.) in meeting with men and women of the United States Space Force and United States Space Command at Vandenberg Space Force Base.
During the event, Padilla met with senior Department of Defense officials and dedicated servicemembers working to protect U.S. interests in space. Padilla spoke at the event, highlighting the critical contributions that Vandenberg has made to U.S. assured access to space and California's rich aerospace ecosystem. Padilla also received a briefing on the work being done at the base to advance our national security.
This event took place as the international community enters a new generation of increased civil and commercial space exploration. The lack of formal space diplomacy and established precedent has the potential to lead to serious damage, especially in regards to anti-satellite weapons (ASAT), and the hazardous debris caused by ASAT missile tests.
"As we enter this new age of increased space exploration, the United States must continue to lead the way in establishing norms to protect our national security and space assets," said Senator Padilla. "Thanks to critical installations like Vandenberg Space Force Base, the United States has consistently been a pioneer in satellite imagery and innovation in space. I am committed to continuing my work in the Senate to bolster space diplomacy and ensure that space assets can be used responsibly by all spacefaring nations."
The Vandenberg Space Force Base has supported tens of thousands of jobs across the state of California and is responsible for the majority of U.S. launches from the West Coast.
###