Padilla Joins American Diabetes Association to Highlight Efforts to Lower Insulin Costs for Californians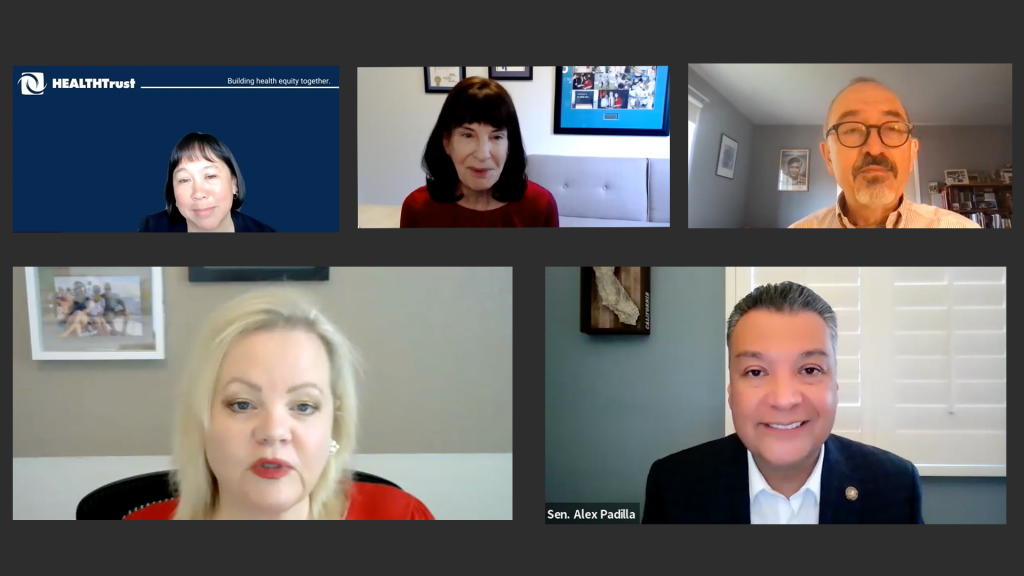 CALIFORNIA — Today, U.S. Senator Alex Padilla (D-Calif.) joined the American Diabetes Association for a virtual discussion on efforts to lower the cost of insulin for the more than 3.2 million Californians diagnosed with diabetes. During the conversation, Padilla advocated for the Affordable Insulin Now Act, which would require Medicare plans and private group or individual plans to cap patients' out-of-pocket costs for insulin at $35 per month.
"No one should have to choose between putting food on the table or being able to afford life-saving medication," said Senator Padilla. "For far too long, Americans diagnosed with diabetes have been exploited at the hands of pharmaceutical manufacturers who profit off of their illness. I am committed to making health care more affordable and lowering prescription drug costs, including lowering the cost of insulin for millions of Californians."
"The risk to people with diabetes when they cannot afford to take the required amount of insulin to manage their diabetes is immense," said Dr. Francine R. Kaufman Chief Medical Officer of Senseonics, Inc. "This means insulin must be within reach economically for all who need it to survive and thrive."
"We hear about local Silicon Valley residents making the gut-wrenching choice between buying insulin, paying rent, or putting food on the table," said Michele Lew, CEO of The Health Trust, a nonprofit in San Jose, CA. "We can – we must – fix this problem."
"People living with diabetes who rely on insulin to live and thrive need Congress to act now to reduce insulin costs. This is especially true for the one in four insulin-dependent people forced to ration insulin doses as a result of the high cost to patients," said Francisco Prieto, MD, Chair of the American Diabetes Association (ADA) National Advocacy Committee. "It's time to bring economic relief to millions of Americans forced to stretch beyond their means every month to pay for their insulin. The ADA encourages the U.S. Senate to follow suit and approve legislation that includes the $35 national insulin co-pay cap."
Every year an estimated 272,814 people in California are diagnosed with diabetes. Californians with diagnosed diabetes spend an estimated $39.5 billion each year in insulin costs alone.
A downloadable recording of the virtual press conference can be found here.
###