FEMA Administrator to Padilla: President Can Approve Individual Assistance Claims for Caldor FIRE Victims Despite FEMA Recommendation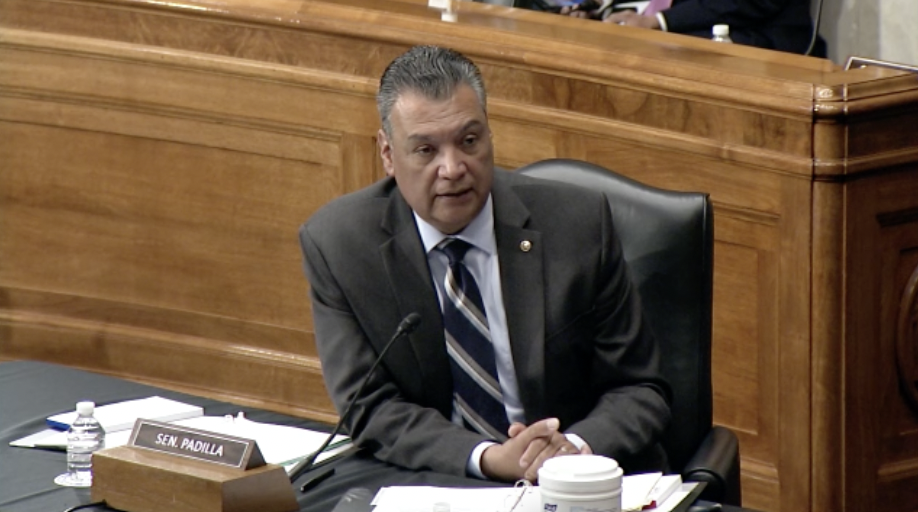 WASHINGTON, D.C. — U.S. Senator Alex Padilla (D-Calif.) participated in a Homeland Security and Governmental Affairs Committee hearing to examine the Federal Emergency Management Agency's (FEMA) strategic priorities and disaster preparedness. During the hearing, Padilla questioned FEMA Administrator Deanne B. Criswell about the denial of individual assistance claims for victims of the Caldor Fire by the President, how FEMA's disaster mitigation grant application process can be expedited, and secured a commitment from FEMA to work on a more equitable distribution of aid.
Senator Padilla pressed Administrator Criswell on the repeated denials of requests for individual assistance for residents devastated by the Caldor Fire, specifically highlighting the devastation in Grizzly Flats, California. The Administrator clarified that while FEMA provides recommendations on how claims should be adjudicated, the President has the authority to approve applications for Individual Assistance regardless of FEMA's guidance. During the Caldor Fire, and in its aftermath, Senator Padilla sent several letters to the Biden Administration urging them to declare a federal disaster and approve Individual Assistance claims for wildfire victims. The Individual Assistance claims were repeatedly denied.
Padilla also recognized the increasingly long wildfire season in California and how some communities in California have experienced wildfire disasters as they were waiting to receive FEMA mitigation dollars. He asked the Administrator how to address delays in FEMA dollars reaching applicants and how the committee can be helpful in streamlining the process. The Administrator said that the agency welcomes more applications for wildfire mitigation efforts and that they in fact are not seeing enough grant applications for wildfire mitigation. Criswell requested assistance with getting the word out about existing funds available for communities at risk.

Before ending his questioning, Senator Padilla secured a commitment from Administrator Criswell to work with him and the committee to ensure FEMA's process for application adjudications is more equitable for all survivors, regardless of where they live.
Since taking office, Padilla has made improving the federal response to wildfires one of his top priorities and has become a champion for wildfire response and mitigation. Earlier this year, Padilla's bill to strengthen the FEMA's wildfire preparedness and response efforts advanced out of the Homeland Security and Governmental Affairs Committee. Last summer, Padilla hosted a discussion and listening roundtable with local leaders in Santa Rosa on wildfire prevention, response, and recovery efforts. He also visited the Forest Service's Incident Command Post to hear from officials on the ground how to best support fire crews as they worked to combat the Dixie Fire.
He introduced a package of bills aimed at ensuring California has the federal resources it needs to protect communities impacted by wildfire smoke and is leading legislation aimed at battling wildfires, protecting workers, and helping combat the effects of wildfire smoke. Padilla also successfully advocated for California to receive billions for wildfire response and drought relief in the Bipartisan Infrastructure Law.
###