Update from Senator Padilla – Investing in our Ports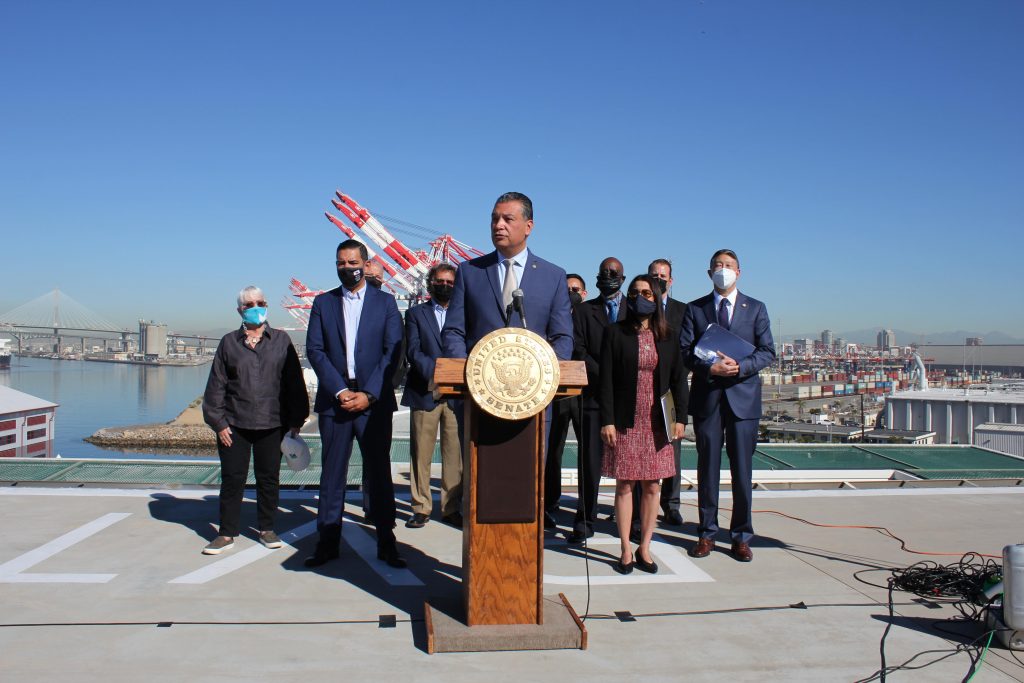 Dear Friend,
As you may have read, global supply chain disruptions have created frustrating ripple effects for businesses and consumers. Recently, I went to the Ports of Los Angeles and Long Beach to learn what port officials are doing and to discuss the steps we're taking in Washington to help ease the bottleneck of goods.

The ongoing pandemic and resulting economic challenges have underscored the importance – and the urgency – of modernizing our port infrastructure. California's ports are the busiest in America and the gateways for the bulk of products moving in and out of the country. As your Senator, I'm focused on securing the resources that our ports need in order to bring down costs for Californians, including through major investments included in the bipartisan infrastructure bill that President Biden signed into law last week.
Funding for Ports and Goods Movement in the Infrastructure Investment and Jobs Act
The bipartisan Infrastructure Investment and Jobs Act is the largest investment in our nation's infrastructure in nearly a century. It will provide approximately $17 billion for port and waterway infrastructure across the country and billions for improving freight rail, all of which will help build resiliency in our transportation supply chain for decades to come. It will create good-paying job opportunities in our state by increasing the number of essential workers employed to keep our goods moving. And it will decrease the environmental impact of ports, with funding for electrification and zero-emission technologies to address pollution and congestion in nearby communities.
Tackling Supply Chain Challenges, Lowering out of Pocket Costs

This month, the Biden-Harris Administration announced additional steps to accelerate transportation projects funded by the Infrastructure Investment and Jobs Act in order to create new jobs and bring down prices for consumers. The U.S. Department of Transportation will allow port authorities across the country to redirect project cost savings toward tackling supply chain challenges. More information on the announcement is available here.
I also recently spoke with Transportation Secretary Pete Buttigieg to support an innovative partnership between the State of California and the U.S. Department of Transportation to help strengthen and improve the capacity of our supply chain with multi-billion dollar infrastructure improvements. More information on that partnership is available here.
Continuing to Build Back Better
Our work is far from over. We have a historic opportunity to electrify—to decarbonize—and address the environmental impact of supply chain activities in nearby communities through the Build Back Better Act being worked on in Congress now. I am fighting to include $3.5 billion for port electrification and decarbonization, as well as $3 billion in environmental justice block grants to address the disproportionate impacts of pollution and climate change on impacted communities.

Altogether, these investments will create good-paying jobs, reduce costs, decrease emissions, and help strengthen our competitiveness for decades to come by making our supply chains more resilient against future disruptions.
Please continue to stay safe,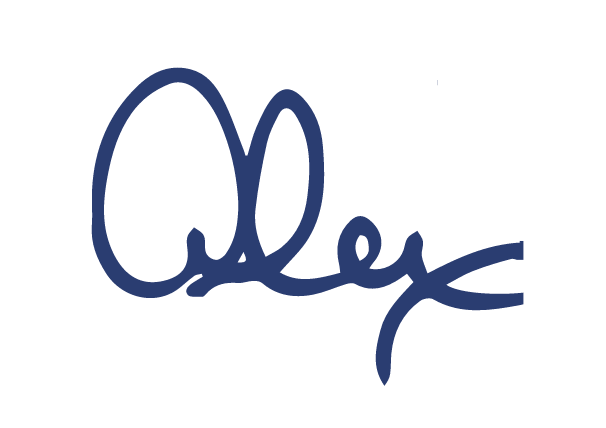 Alex Padilla
United States Senator for California