Padilla Joins California Natural Resources Agency to Highlight New Funding to Address Abandoned Oil and Gas Wells Across California
Approximately 5,300 orphan, deserted, and potentially deserted wells are documented in California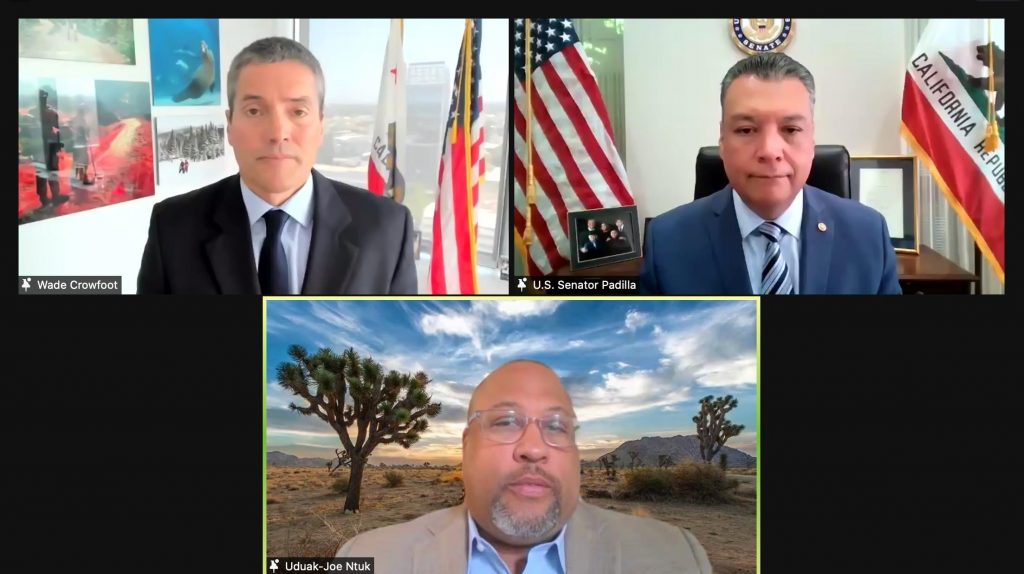 CALIFORNIA — Today, U.S. Senator Alex Padilla (D-Calif.) joined California Natural Resources Agency Secretary Wade Crowfoot and California Department of Conservation State Oil and Gas Supervisor Uduak-Joe Ntuk for a virtual webinar to discuss federal and state investments to address orphan oil and gas wells. The virtual workshop highlighted efforts underway to improve the public safety and health of communities across California.
"Major federal funding is coming to California to help us clean up abandoned oil and gas wells across the state," said Senator Padilla. "When oil and gas wells are left unplugged, they put Californians all across the state in serious danger – polluting our air and drinking water and emitting harmful greenhouse gases. I'll continue working in Congress to bring additional federal resources to protect communities, reduce toxic emissions, and create good-paying jobs at the same time."
"To reduce pollution and safety hazards from orphan wells, California is pursuing funding provided by the federal Bipartisan Infrastructure Law," said California Secretary of Natural Resources Wade Crowfoot. "We anticipate at least $165 million in federal funding to tackle orphan wells and Governor Newsom has proposed an additional $200 million in state funding to address this health and safety priority."
"The Bipartisan Infrastructure Law is a once in a generation environmental investment in addressing the long-standing issue of unplugged orphan wells and their methane emissions," said State Oil and Gas Supervisor Uduak-Joe Ntuk. "We thank Senator Padilla for his leadership on moving this legislation and look forward to continuing to work with his office and others to plug and abandon orphan wells across California."
Earlier this year, Senator Padilla announced over $61 million in federal funding for California to clean up abandoned oil and gas wells as part of the Bipartisan Infrastructure Law Padilla voted to pass last year. This initial funding has allowed state officials to begin building out well plugging programs, remediating high-priority wells, and collecting additional data regarding the number of orphaned wells.
Approximately 5,300 orphan, deserted, and potentially deserted wells are documented in California on state and private lands. Left un-remediated, orphan wells and facilities can contaminate waterways and soil, serve as a source of climate and air pollutants, and present physical hazards to people and wildlife.
Video recording of the event can be found HERE.
A downloadable version of the presentation can be found HERE.
###